AUTO MOBILE PARTS
Nukabe has been very successful
in manufacturing technically
challenging functional parts for fuel
injection and brake systems,
and for car air conditioners.
A distinctive feature of Nukabe's approach to manufacturing automotive parts is that it is highly rated by customers in the area of functional parts, which requires an especially advanced level of processing technology.
We offer high precision processing at sub-micron levels and are able to process difficult-to-process non traditional materials for products such as fuel injection pumps, injectors, functional parts for power steering and braking systems and parts for car air conditioner compressors.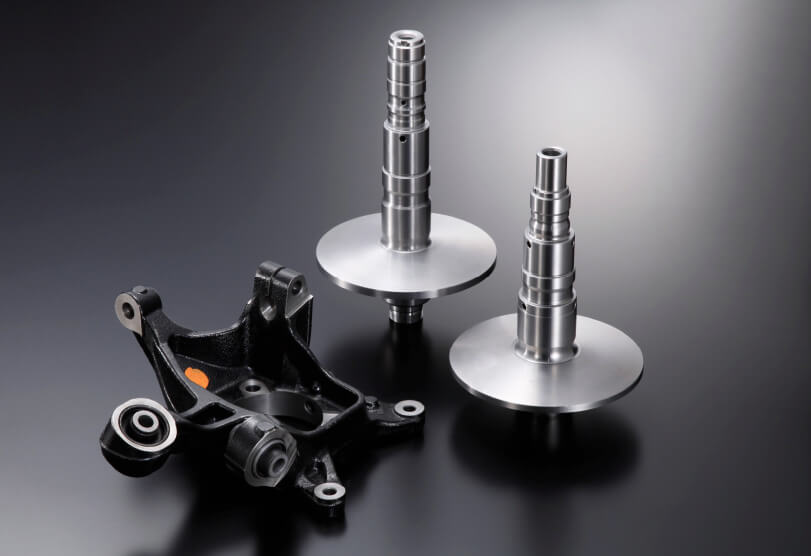 Suspension and Drivetrain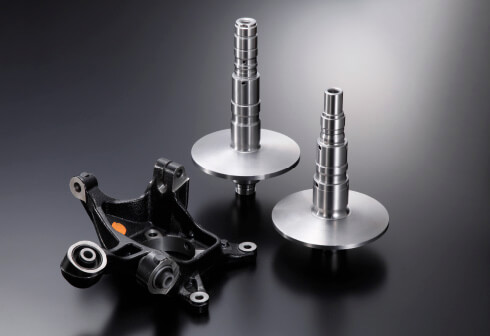 CVT SHAFT(PRIMARY)
CVT SHAFT(SECONDARY)
KNUCKLE HOUSING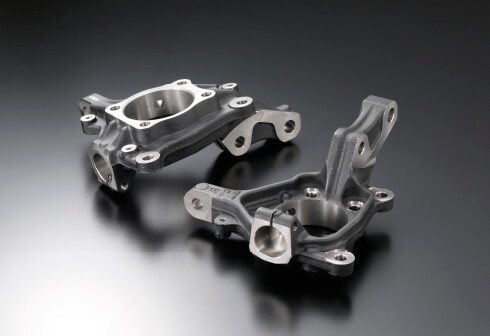 CVT SHAFT(PRIMARY)
CVT SHAFT(SECONDARY)
KNUCKLE HOUSING
Differential Gear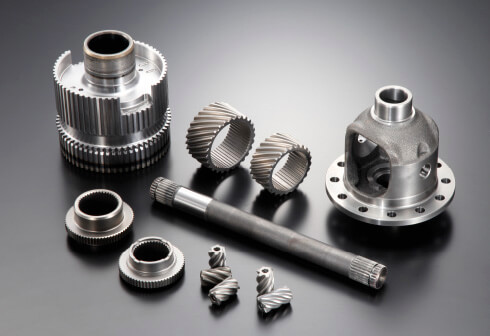 DRIVE SHAFT
DIFFERENTIAL CASE
DIFFERENTIAL GEAR
Engine
Distributor Injection Pump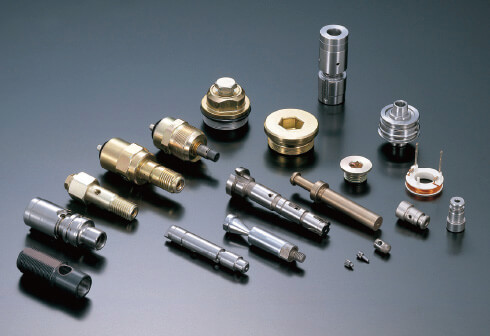 EYE BOLT
OVER FLOW VALVE
PLUG
PLUNGER
GUIDE BUSH
BARREL
SLEEVE
COIL ASSEMBLY
SHAFT
PIN
SOLENOID VALVE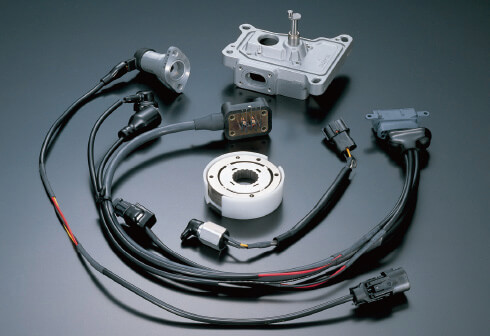 CABLE ASSEMBLY
FEED PUMP ASSEMBLY
HOUSING ASSEMBLY
SENSOR
In-Line Injection Pump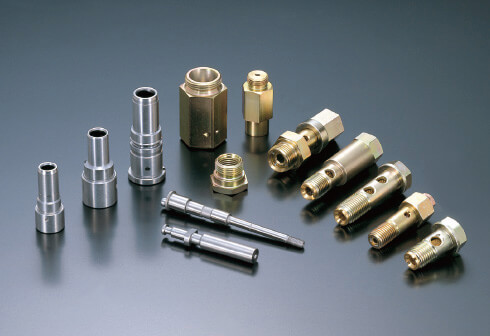 PUMP HOUSING
EYE BOLT
PLUNGER
BARREL
SHAFT
OVER FLOW VALVE
ADAPTER
CAP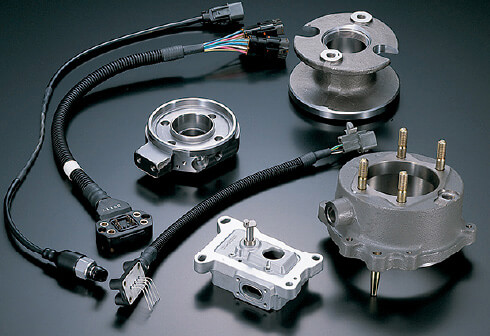 CABLE ASSEMBLY
BRANCKET
COUPLING
COVER
SENSOR
HOUSING ASSEMBLY
Common Rail Type Injection Pump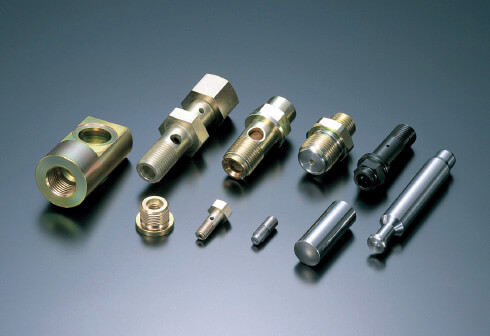 CYLINDER SUPPLY PUMP
EYE
OVER FLOW VALVE
EYE BOLT
UNION
PUMP PLUNGER
ADAPTER
FLOW THROTTLE
PIN
Gasoline Engine Parts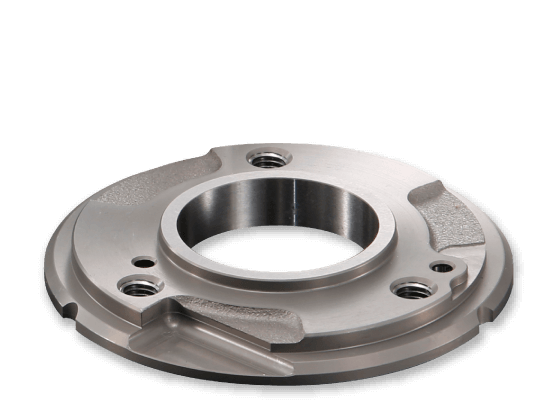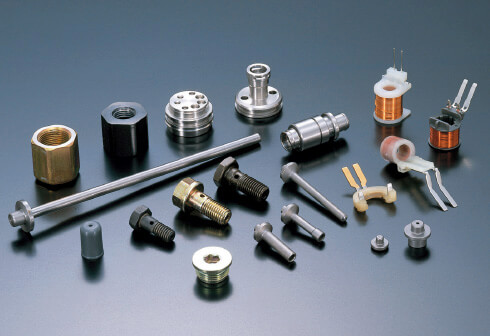 CAP
HOUSING STATOR
BACK FLOW TUBE
CAP NUT
SPRING SEAT
PUSH ROD
EYE BOLT
PLUG
CASE
PROTECTOR
COIL ASSEMBLY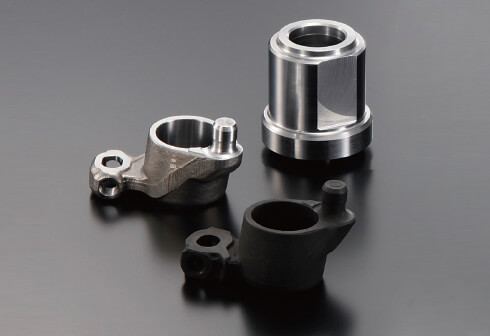 Car Air-conditioners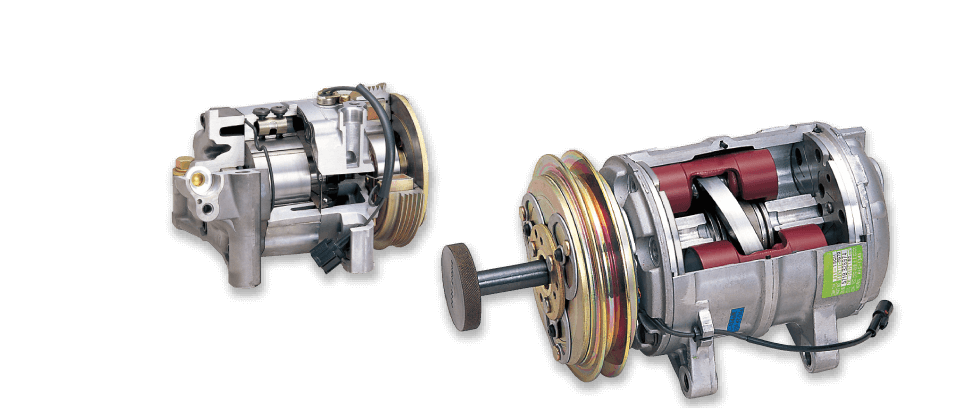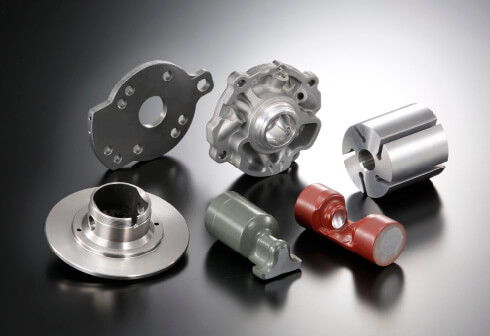 ROTOR
PISTON
SWASH PLATE
SIDE BLOCK
JOURNAL