ELECTRIC PARTS
In the electronics field where products
are becoming increasingly smaller and
lighter, we develop high precision
processing to meet new needs.
In the electronics field where making products smaller and lighter is a major theme, higher quality materials and processing precision are demanded.
Combining our skills in precision turning and electronic parts assembly, Nukabe is working on a more and more diverse range of electronic parts and components.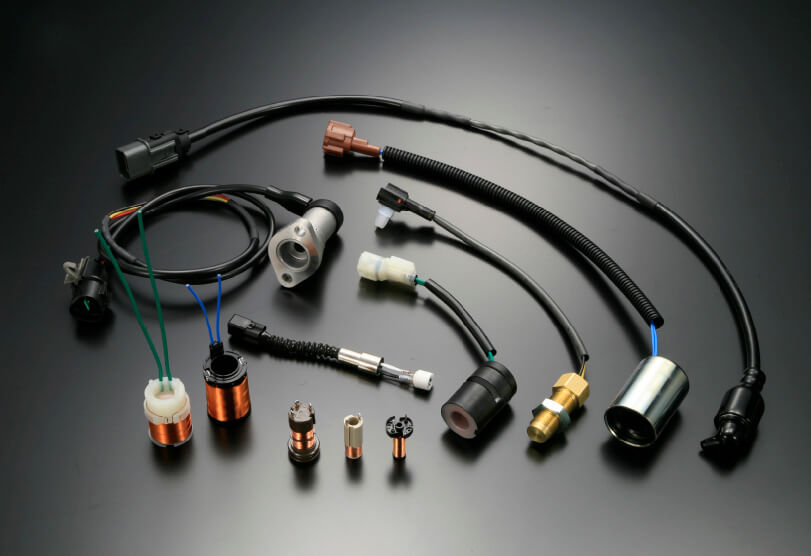 Electronics Parts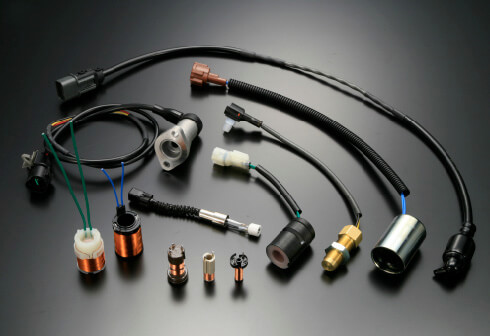 PICK UP SENSOR
POSITION SENSOR
TEMPERATURE SENSOR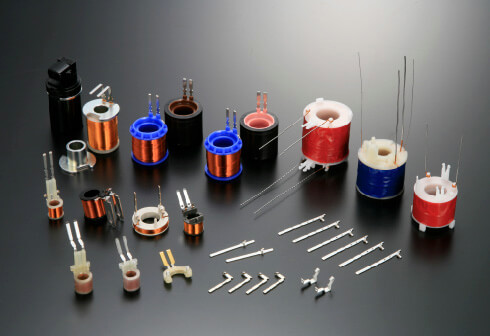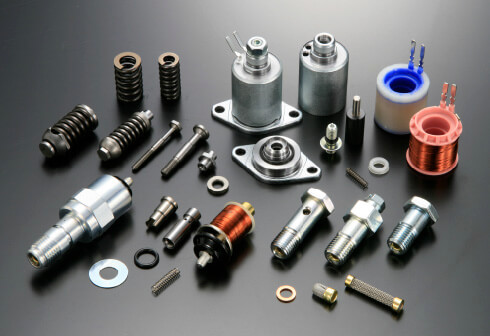 SOLENOID
RELIEF VALVE
MAGNET VALVE
OVER FLOW VALVE