We are a one-stop manufacturer
that responds to various needs.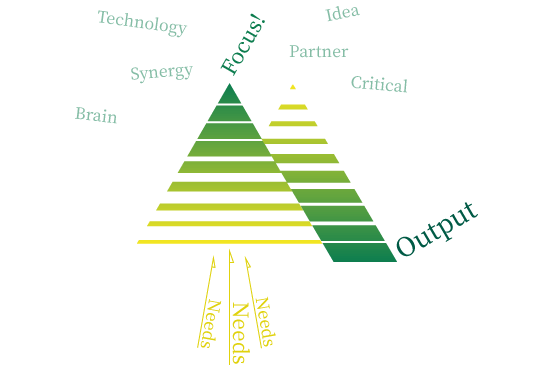 Supplier management is a major hassle for customers involved in increasingly high-mix, low-volume production. Nukabe has built a one-stop production system, including a production network encompassing both Japan and foreign countries, the technical ability to process a wide variety of forms and materials, and quality that is highly evaluated by manufacturers.
Strengths01

Powerful global network

The globalization of production is an essential theme for Japan's automobile industry, which demonstrates competitiveness in the global market. Key issues related to this include the procurement of high-quality, high-precision parts. Nukabe—which started promoting the globalization of its operations early on—has established production bases in North America (the USA and Mexico) and China, both of which have large markets. The company has also achieved the same level of manufacturing at these bases as in Japan.

Strengths02

Ability to respond to a wide variety of




needs as an independent supplier

One major characteristic of Nukabe is that it is an independent supplier without capital ties to any manufacturer. Therefore, Nukabe is not bound by any affiliated companies—as is the general practice in Japan—and can therefore flexibly respond to any kind of customer inquiry.

Strengths03

Production supply capacity to respond




to mass-production needs

Nukabe has a strong position in Japan's automobile industry in terms of scale, which has enabled the company to build a solid production system for supplying products. The company currently has four manufacturing bases in Gunma Prefecture, including the Takasaki Plant and Kanra Plant. This enables the company to respond to the mass-production needs of customers with high-quality, high-precision manufacturing.

Strengths04

Department-store-style line-up to




handle high-mix production

Due to the high-mix, low-volume production of products, parts-processing forms and materials are diversifying. Nukabe's four domestic plants are well supplied with a wide range of production equipment, including not only NC lathes and machining centers but also broaching machines, rolling machines, and lapping machines. This enables the company to process all kinds of parts, including suspension systems, hydraulic drive systems, transmissions, power steering, motors, and brakes.

Strengths05

Increased production sophistication




through robotics and the IoT

Due to the progress of ICT (information and communication technology) and other technology, society is rapidly undergoing a digital transformation. As a result, efforts to achieve smart factories have begun. In order to build a production system that responds to the expectations of customers more effectively than ever before, Nukabe is actively promoting the introduction of cutting-edge technology, including robotics and the IoT.

Strengths06

Technical capabilities highly evaluated




by customers

Nukabe's technical capabilities and quality are highly evaluated by both customers and the government. Nukabe has also received many awards for high-quality manufacturing from client companies, including being selected for the fiscal year 2014 Small and Medium Enterprises 300, a list of small and medium enterprises throughout Japan that were selected by the Small and Medium Enterprise Agency for their success in various fields.

Strengths07

Ability to propose solutions




targeting critical needs

Nukabe is highly evaluated for its ability to respond to the various needs of customers, and customers will continue to expect this of the company. Nukabe actively takes on the challenge of responding to any kind of need, and the company has the ability to propose flexible solutions targeting critical needs.