CONSTRUCTION MACHINE PARTS
We supply parts components to our
customers through our integrated
system, including all operations,
machining and assembly.
Along with automotive functional parts, parts for industrial machines make up our main business.
We are building an integrated system that covers high precision processing of individual parts and assembly of processed products to supply parts components to customers.
We have advanced technology that allows us to furnish leading car manufacturers on an OEM basis with hydraulic equipment parts such as electromagnetic valves, pressure control valves, and gear pumps.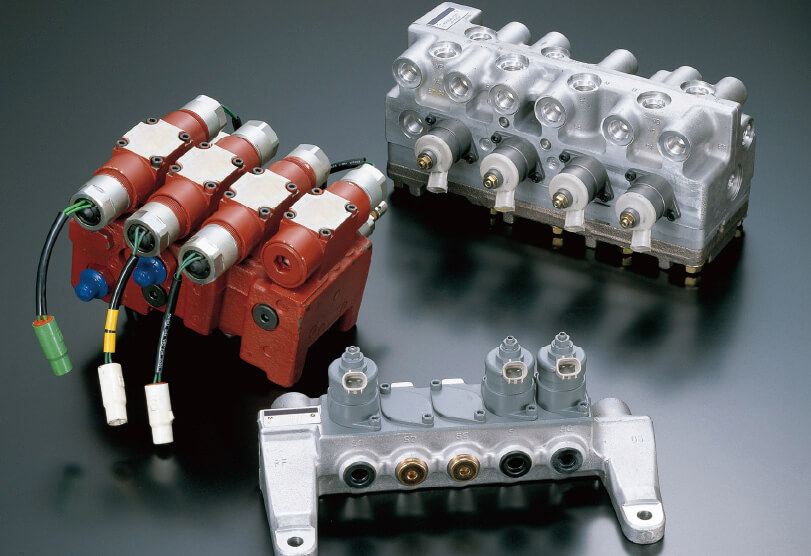 Construction Machine Parts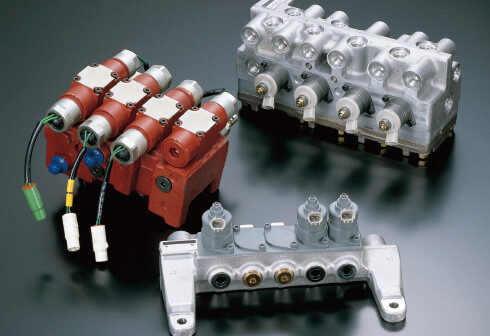 PROPOTIONAL VALVE ASSY
SOLENOID VALVE ASSY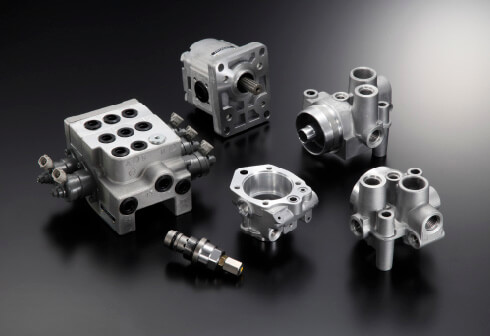 GEAR PUMP ASSY
HOUSING
PROPOTIONAL VALVE
RELIEF VALVE ASSY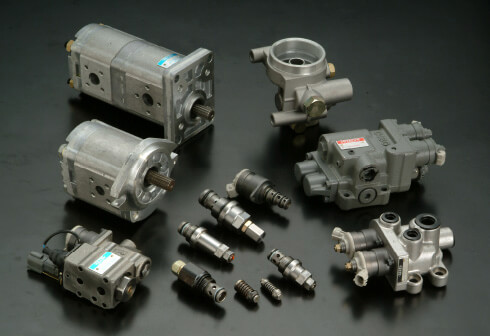 FILLTER HOUSING
GEAR PUMP
PROPORTIONAL VALVE ASSY
RELIEF VALVE ASSY